l u v 2 j e e p ' s n a n o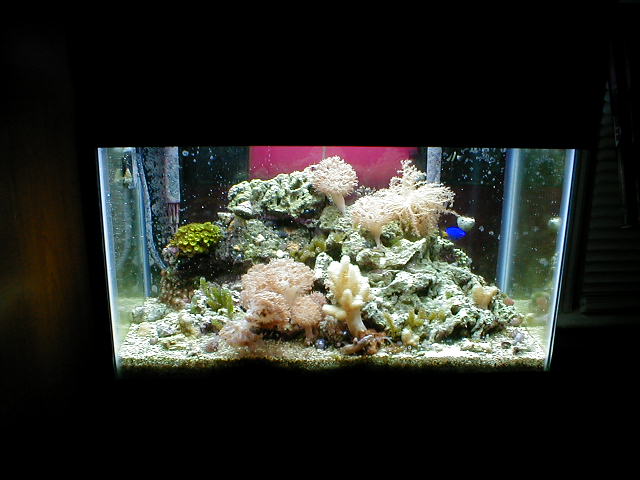 Equipment:
All-Glass 10-Gallon Aquarium
2 - Hagen AquaClear Mini Power Filters
Chemi-Pure Filter Bag
California Reefs Auto Top-Off Switch
AH Supply 2x36 Bright Light Retrofit
Glazer Custom Hood
WON Pro-Heat I 50W Heater
10lbs. Crushed Coral
7lbs. Live Sand
18lbs. Cured Fiji Live Rock
Kent Marine 75GPD Hi-S RO/DI Water Filter
Livestock:
Yello-Tail Damsel
3-Stripe Damsel
Misc. Hermit Crabs
Misc. Snails
Yellow Polyps
Green Star Polyps
Fiji Orange Button Polyps
Green Button Polyps
Yellow Button Polyps
Green Ricordia Mushrooms
Blue Ricordia Mushrooms
Unidentified Mushrooms
Red Sea Pom-Pom Xenia
Finger Leather
Yellow Toadstool
Sinularia
Blastomussa
Maintenance:
10% Water Change - Weekly
Clean Glass - As Needed
Change ChemiPure Filter - Every 6 Months
Replace Lamps - Every 12 Months



































While you are at it, Check out the new j e e p n u t s . c o m forum and post pictures of your tank!


BACK