l u v 2 j e e p ' s m i n i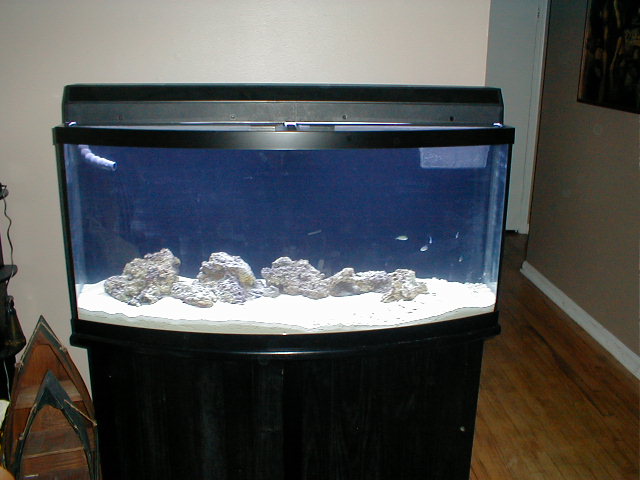 Click HERE for step-by-step pictures of the setup process.


Equipment:
All-Glass 72-Gallon Bowfront Aquarium
All-Glass 72-Gallon Bowfront Stand
72-Gallon Bowfront Glass Cover
48" All-Glass Twin-Tube Flourescent Hood
2 - 40W ReefSun NO Lamps
Homemade Refugium/Sump:

22-Gallon Glass Aquarium
19W PC Daylight Bulb with Grow Lamp Reflector

Marineland S.O.S. Overflow
Mag-Drive 9.5 Return Pump
WON Pro-Heat I 350W Heater
80lbs. Southdown Sand
100lbs. Cured Fiji Live Rock
Kent Marine 75GPD Hi-S RO/DI Water Filter
Livestock: Maintenance:

While you are at it, Check out the new j e e p n u t s . c o m forum and post pictures of your tank!


BACK